Ready.
Set.
Grow!
Newton Nursery is a wholesale nursery serving professional landscapers exclusively.
Your Local Source For Trees, Plants, and More!
Newton Nurseries is a wholesale tree, plant, and flower nursery located in Houston, Katy, Austin, and soon a new location to serve the Spring and The Woodlands communities.
We serve any size professional landscaping company by providing the highest quality bulk plants and nursery services to help your business grow profitably and do high-quality work! 
Register for free or login to view our full inventory, product information, prices, tools, and more.
Check Out Our New Mobile App!
Use your phone to scan the code below and download the app to start viewing our online inventory!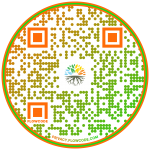 Who We Serve
Residential Landscapers
At Newton Nurseries, our goal is to help professional landscapers of any size grow their businesses through profitable, quality work in residential landscaping projects.  
We carry a large selection of high-end plants in the yard.
Our knowledgeable bilingual staff would recommend and help you source hard-to-find plants so that you can distinguish yourself by creating unique landscaping designs.  
Our nurseries are close to your job sites 

We strive to have you in and out as fast as possible 

You can place orders in advance for pick-up or delivery 

You get access to our complete inventory, prices, pictures, and product information online and on your phone. 
Newton goes above and beyond for you!  
When you work with us, we also connect you with homeowners looking for landscaping services.
You can focus on doing what you love the most while we match you with new clients to grow your business through our Ready, Set, Grow Club.
If you're a qualified landscaper looking to grow profitably, sign up for a free membership today!  
Commercial Landscapers
We understand the complexity of commercial landscaping projects. When you partner with Newton, you get a dedicated Account Manager who will work with you every step of the process to meet your project budget and schedule. 
If you are working on new builds or maintenance with subdivisions, apartment buildings, commercial buildings, or any project that requires a large volume of trees and plant material, we can provide you with: 
Consistently high-quality trees, shrubs, plants, flowers, and hard goods 
Sourcing services with Texas and out-of-state growers 
Quoting at competitive pricing to meet your project budget 
Picture submittals
Scheduling timely deliveries and handling the hustle of challenging logistics 
With Newton Nurseries, you have a reliable partner working with your team for your commercial project's success.  
Sign up for a free membership and meet our experts today! 
Homeowners
Newton Nurseries connects homeowners with the best landscaping companies in the area!  
We have worked with landscapers for over 40 years and are constantly awed by their job quality and passion for landscaping.  
In our Ready, Set, Grow Club, we connect you with the best landscaping professionals in Houston, Katy, and Austin who can assess your needs and build you a beautiful, vibrant oasis with the highest quality wholesale plants.  
We have a landscaper expert for your yard design and installation, yard maintenance, special care, or other landscaping projects.  
Visit our homeowners' portal to learn more. Claim a free tree when you book your project! 
Institutional Customers
Newton Nurseries works with organizations with in-house landscaping crews such as Golf courses, clubs, vacation resorts, community parks, and others.   
Our expert Account Managers and Horticulturists will assist you from A to Z in the process of enhancing your facilities and creating a beautiful, peaceful environment for your customers.  We offer:
Landscaping design and plant material assessment 
Top-of-the-line plant material and hard goods 
Sourcing for hard-to-find and exotic plants 
Delivery and logistics management 
You are in the right place if you are looking for a partner who can provide outstanding service and premium products in everything related to your landscapes.  
Sign up for a free membership today, and let's start working on your next landscape refresh!